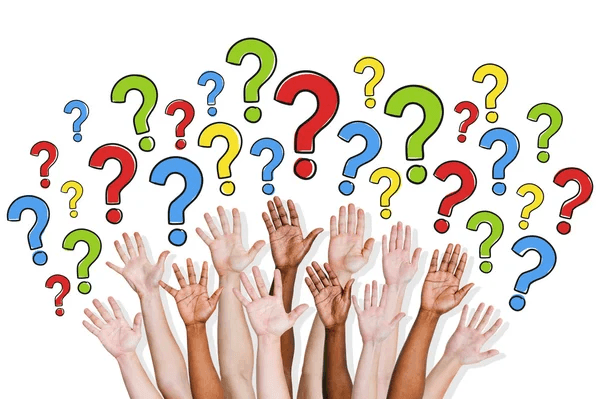 Have you ever had a question and didn't know where to find the answer? If so, you've come to the right place. This section is a compilation of answers to the questions most commonly asked by our constituents. Just start by following one of the links below.
If you can't find the question you wanted to ask, don't hesitate to contact us.
What do you do here?

We are a non-profit agency that helps families regain self-sufficiency. We assist in a variety of programs, including financial assistance, SNAP applications, HEAP, food pantry service, weatherization, referrals to Community and Family Services, domestic violence referrals, health insurance referrals, etc.

Can I apply for SNAP (food stamps) here?

Yes absolutely, we just need documentation for the family household, and we can set up an appointment for you to come in and complete an online application.

Can I get temporary assistance here instead of going to Community and Family Services (DSS)?

We can assist you in filling out of the application, however, you must visit your local Community and Family Services to have the process completed.

Can you help me get health insurance?

We have several representatives that come into the agency to assist people in acquiring health insurance. We are happy to give you the proper information so that you can contact them.

We have food pantries in all of our four Dutchess County locations. We will also be glad to refer you to the other local food pantries in the area. Click on the above on the "Do you know where I can get food at a Food Pantry?" and it will direct you to the Regional Food Bank of Northeastern New York-Dutchess County web site.

How often can I access the food pantry?

You can access the food pantry once every 30 days.

How much food is given during a food pantry appointment?

The food pantry supplies 3 days worth of food for each member of the household.

When can I access the food pantry?

The food pantry is open during business hours.

Can you help me with my prescriptions?

We have a variety of financial assistance programs, some which could help fund prescriptions on a one-time basis. You may contact the agency to ask any questions you may have.

Does Community Action serve all the counties or just Dutchess?

There are several Community Action agencies throughout New York State. Each county has their own community action agency that serves them on a general basis. Go to: nyscaaonline.org to get a complete list of Cap agencies in your county.

I am homeless can you help?

Absolutely! Come meet with one of our Client Advocates. We will work alongside you to help find housing that will be safe, affordable and other agencies that may help you as well.

I'm about to get evicted, do you help with rent?

We have financial assistance programs that may be able to help you. You would need to set up an appointment to come in for a screening and see if you are eligible for the assistance. We may also refer you to other agencies.

How do I get HEAP?

HEAP is available during the winter months. We can help you fill out the application and submit it to Community and Family Services. This program is also income-eligible, and if you are already getting services through Community and Family Services, you will automatically be eligible for HEAP.

What's POP?

The Powerful Opportunity Program is through Central Hudson and is available to income-eligible clients. This helps them reduce their utility bills by a great deal.

Can you help me sign up for SSI/SSD?

Absolutely! We can help you apply online with proper information and documentation.

Can you help me sign up for unemployment?

Yes we can. Call and make an appointment at any one of our site locations. We will assist you with filling out your application on-line as well make sure you have all your necessary documentation.

Can you send faxes for me?

We can send faxes for clients when faxing to another agency or a client who needs to fax for employment purposes.

Can you transport people to appointments?

If you are a client who is enrolled in one of our programs, we will help you look for transportation options as well as on a needed basis. If you have Medicaid, we can call and set you up with Medical Transport.

How can I get Medicaid?

We have representatives that come in from health insurance companies to assist the clients in setting up Medicaid and Medicare. Or you are welcome to visit Community and Family Services.

Is there anyone who speaks Spanish?

We have a client advocate at almost every site that speaks Spanish so that it minimizes the communication barrier between clients and advocates.

Can I do community service or volunteer here?

You would need to speak with our Director of Human Resources to find out what community service opportunities there are at this time. Give her a call at 845-452-5104 Ext 108.

Do you need volunteers here?

There are lots of ways to give back to the community here at Community Action. We have a great program for seniors, administrative support, food pantries. To learn more about what volunteer opportunities are available call the Community Action nearest you!

Do you help with domestic violence?

We can make referrals to domestic violence shelters to help you stay safe

Can you help with fixing my house?

We have several energy reduction programs that are available. You can speak to our Weatherization program for more information.

I am elderly; do you help with snow/ice removal?

No, we are unable to provide this type of service however, we can make referrals and phone calls to see that you may be able to get some help with this

What is ROMA?

"ROMA" is The Results Oriented Management and Accountability Cycle.
Below is an image with the graph showing how the Cycle of Accountability works.