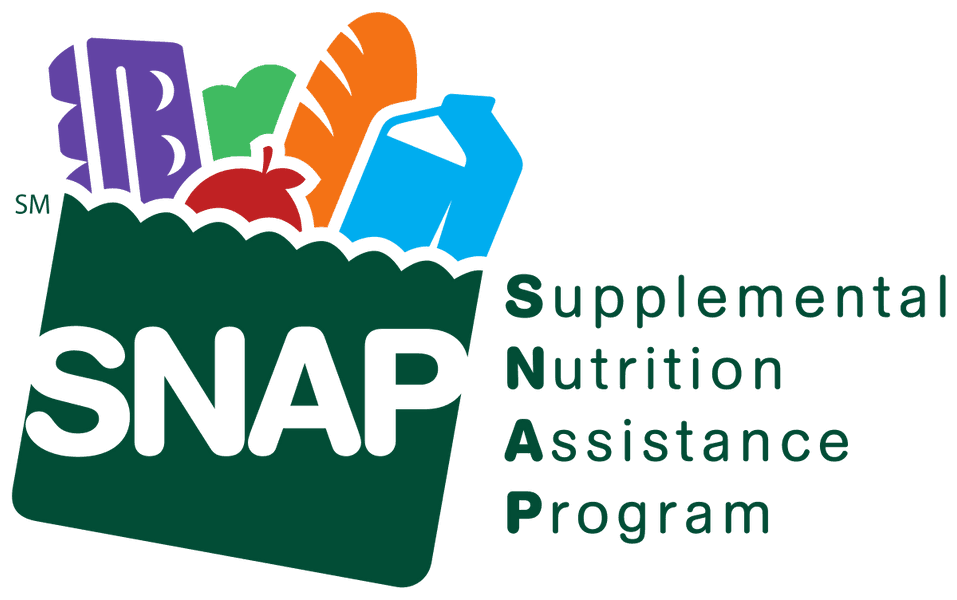 SNAP benefits can help you put food on the table. SNAP monthly benefits can be used to purchase food at authorized retail food stores.
SNAP benefits are provided through an Electronic Benefits Transfer (EBT) card, similar to a bank card or credit card. If you are eligible, an EBT account is set up for you, and every month your benefits will be deposited right into your account.
Where Can I Apply?
For fast, easy and confidential service, which is available 24 hours a day, visit www.MyBenefits.NY.gov where you can:
Check to see if you are eligible for SNAP (and other benefits)
Apply for SNAP benefits
Track your application
Skip the line and apply for your benefits with Community Action
Call to schedule an appointment  845-452-5104
Find Program Guidelines below:
CLICK ON THE LINK BELOW TO BE REDIRECTED TO THE OFFICE OF TEMPORARY AND DISABILITY ASSISTANCE SNAP WEBSITE
| HOUSEHOLD SIZE | MAXIMUM ALLOTMENT* | FOR EACH ADDITIONAL MEMBER |
| --- | --- | --- |
| 1 | $281 | $211+ |
| 2 | $516 | |
| 3 | $740 | |
| 4 | $939 | |
| 5 | $1,116 | |
| 6 | $1,339 | |
| 7 | $1,480 | |
| 8 | $1,691 | |
| * These figures are based upon SNAP Standards effective October 1, 2022. | | |
*SNAP households containing any aged or disabled members, and households that pay out-of-pocket dependent care costs, that pass the 200% FPL gross income test and do not contain a SNAP-sanctioned or an Intentional Program Violation (IPV) member are categorically eligible for SNAP, meaning that such households are not subject to a resource test and that such households of one or two persons are, minimally, eligible to receive the $20 minimum allotment for households of one or two persons.
**Elderly (60 years of age or older) or household members (and their spouses) who are incapable of buying food or preparing meals due to a disability may apply as a separate food unit if the income of the others with whom the individual resides (excluding the income of the elderly and disabled individual and his/her spouse) do not exceed the 165% FPL amount.
*** SNAP households with earned income budgeted for the purpose of determining SNAP eligibility and benefit amount that do not contain a household member that is sanctioned or disqualified for an Intentional Program Violation (IPV), failure to comply with work rules or voluntary job quit, that do not contain and aged or disabled member, and that do not pay out-of-pocket dependent care costs, must pass the 150% FPL gross income test.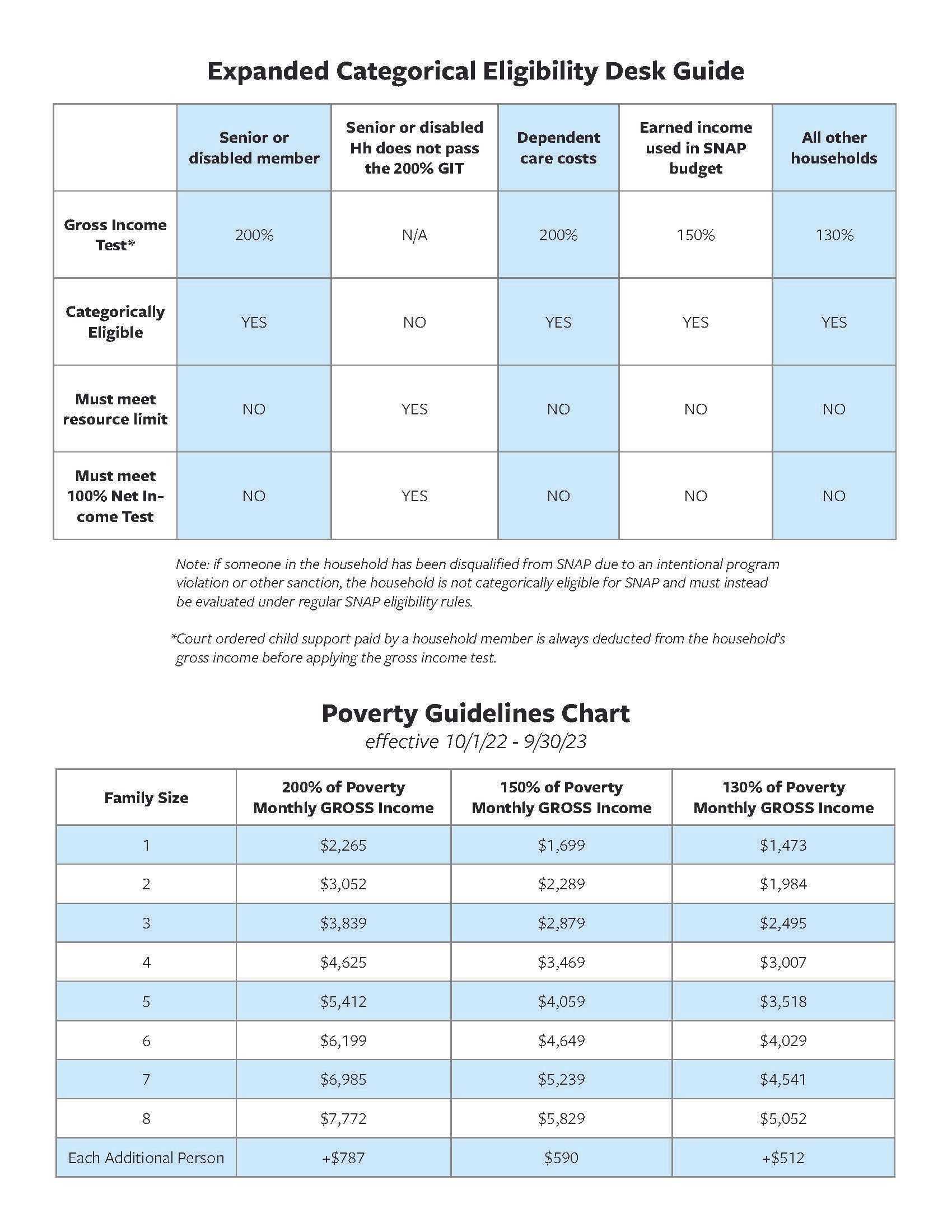 ---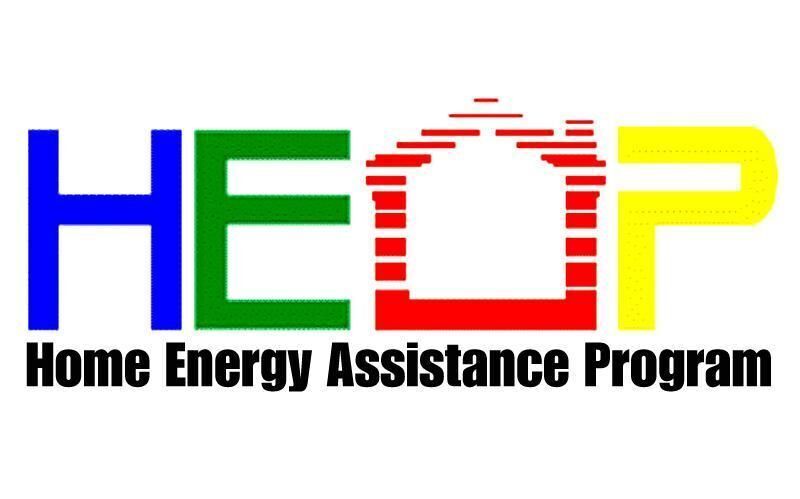 HEAP may be able to help you if you heat your home with Electricity, Natural Gas, Oil, Coal, Propane, Wood/Wood Pellets, Kerosene, or Corn.
CLICK ON THE LINK BELOW TO BE DIRECTED TO THE NYS HOME ENERGY ASSISTANCE PROGRAM
| 2022-2023 HEAP Monthly Income Limits | |
| --- | --- |
| Your total household gross monthly income for your household size must be at or below the following guidelines: | |
| 2022-2023 HEAP Benefit Gross Monthly Income Guidelines | |
| Household Size | Maximum Gross Monthly Income |
| 1 | $2,852 |
| 2 | $3,730 |
| 3 | $4,608 |
| 4 | $5,485 |
| 5 | $6,363 |
| 6 | $7,241 |
| 7 | $7,405 |
| 8 | $7,570 |
| 9 | $7,734 |
| 10 | $7,899 |
| 11 | $8,064 |
| 12 | $8,228 |
| 13 | $8,778 |
| Each Additional | Add $590 |
| BASE BENEFIT AMOUNT | LIVING SITUATION |
| --- | --- |
| $21 | Eligible households that live in government subsidized housing or a group home setting with heat included in their rent. |
| $45 or $50 | Eligible households who have heating costs included as part of their rent. |
| $900+ | Eligible households whose primary heat is oil, kerosene, or propane and who make direct payments to the vendor for heating costs. |
| $635 | Eligible households whose primary heat is wood, wood pellets, coal, corn or other deliverable fuel and who make direct payments to the vendor for heating costs. |
| $400 | Eligible households whose primary heat is electric or natural gas and who make direct payments on their household's actual usage to the vendor. |
---