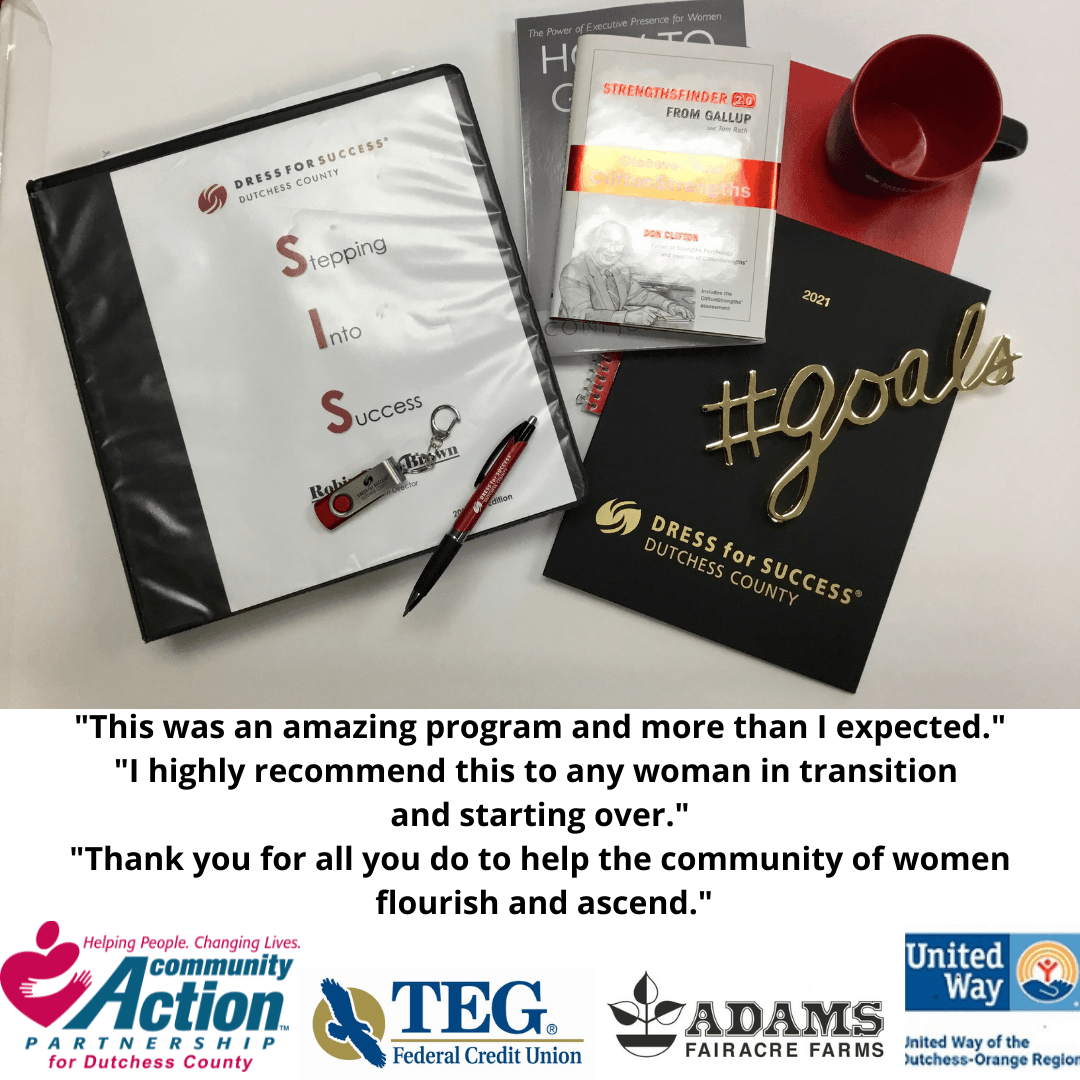 Stepping Into Success Boot Camp (SIS Program) is our signature program for unemployed and underemployed women who are job-ready and are actively seeking employment.  Workshops are presented by local subject matter experts including Managers and HR professionals who provide comprehensive insight into a job search and employment strategies.  Every session is highly interactive and filled with actionable content that will take participants closer towards attaining their goal of obtaining sustainable employment.
Participants receive interview attire, establish career goals, develop individualized Personal Success Plans, enhance their current resumes, and improve their interview skills through mock interview exercises.  They also have access to all resources of the Dress for Success Dutchess County Career Center.
SIS Boot Camp is held during consecutive Wednesday morning sessions in our Career Center: Spring: (May-June) Fall: (September-November).
Please contact:
Robin Blue-Brown-Program Director
84 Cannon St, Poughkeepsie, NY 12601
845-452-5104 EXT 144
Interested candidates are required to complete an admission interview and application to be considered for enrollment.