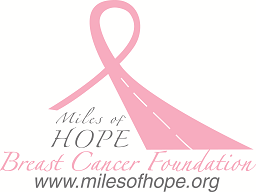 The Medical Gap Care Fund was established to help individuals who reside in one of the nine Counties of the Hudson Valley, NY, and are in treatment for breast cancer with a financial emergency not covered by insurance. For more information on eligibility and how to apply for assistance, please visit milesofhope.org/medical-gap-care-fund.
---
The Miles of Hope mission is to fund support services and outreach for people affected by Breast Cancer in the following counties.
Columbia, Dutchess, Greene, Orange, Putnam, Rockland, Sullivan, Ulster, and Westchester
Please visit the Miles of Hope Breast Cancer Foundation site for more information on other resources available: milesofhope.org/programs.
---
FREE BREAST CANCER SCREENINGS AND SUPPORT IN YOUR AREA
One in eight women will be diagnosed with breast cancer at some point in their lives. Early detection is key to surviving this disease. Below are some resources and places where you can find free breast cancer screenings near you:
Call 1-866-442-CANCER (2262) to find out where you can get free breast cancer screening and support in your area. Mammograms are provided in certified health care settings in every county and borough in New York State. The referral line is open 24/7, and assistance is available for non-English-speaking callers.
Link: https://www.ny.gov/get-screened-no-excuses/new-york-state-breast-cancer-services
Screening Locations in the Hudson Valley:
CareMount Medical, P.C.   (888) 656-4723  Fishkill, NY 12524
DRA, A Division of Vassar   (845) 790-8855  Fishkill, NY 12524
Columbia Memorial Hospital   (518) 828-8109  Hudson, NY 12534
Hudson Valley Imaging   (845) 220-2222 x5050  New Windsor, NY 12553
Orange Radiology Assoc.,   (845) 565-3664  Newburgh, NY 12550
St Luke's Cornwall Hospital   (845) 458-4000  Newburgh, NY 12550
Crystal Run Healthcare LL   (845) 796-5474  Newburgh, NY 12550
CareMount Medical, P.C.   (888) 656-4723  Rhinebeck, NY 12527
Northern Dutchess Hospital   (845) 871-3489  Rhinebeck, NY 12572
Medical Diagnostic Imagin   (845) 471-2848  Wappingers Falls, NY 12590
Garnet Health Medical Center  (845) 333-7040  Middletown, NY 10940